Staff Accountant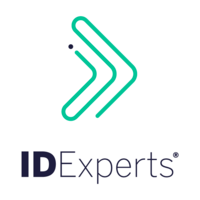 IDExperts
Accounting & Finance
Bengaluru, Karnataka, India
Posted on Monday, May 22, 2023
BIG NEWS!
OPPORTUNITY OVERVIEW
Do you want to work at a company where your every move impacts the bottom line?
ZeroFox
seeks an analytical, meticulous, sharp, and solution-oriented Staff Accountant to join a growing team focused on rapidly building a new cyber security product. We need a self-starter who possesses the highest degrees of integrity and accountability to optimize our financial performance, processes and position. Qualified candidates will be experts in accounting, tax, financial planning and management, as well as profitability and cost analysis. Ideal candidates will have success-based experience working in an accounting role at an early stage, high growth tech company typically obtained in 4+ years.
Role and responsibilities
Own and process the monthly payroll for India employees in collaboration with global payroll team and the local vendor (ADP)
Obtain and maintain a thorough understanding of the financial reporting and general ledger structure
Prepare and manage monthly accounts receivable invoicing.
Prepare monthly, quarterly and year end closes, including month end journal entries and account reconciliations, completed accurately and timely in accordance with generally accepted accounting principles.
Ensure the timely reporting of all monthly financial information.
Perform General ledger review
Validate the vendor invoices and process vendor payment Prepare bills and Invoices
Support the Account Receivable process for global locations by reconciling the accounts receivable ledger to ensure that all payments are accounted for and properly posted.
Assist the Finance Team in daily banking and cash management requirements.
Ensure that all financial reporting, auditing requirements, and compliance requirements are fulfilled
Support internal and external audits
Required qualifications and skills
Previous accounting experience ideally in fast-paced "start up" environments or small companies, typically obtained in 4+ years.
Previous experience of handling end-to-end payroll process independently for a minimum 200+ employees
Good understanding of current labor laws and compliance requirements. Previous experience of liaising with labor department officials will be an added advantage
Working knowledge on PF, Income tax, PT and other payroll related statutory compliances.
Must be proactive, results-oriented and innovative.
Demonstrated ability to efficiently manage multiple projects and resources at various stages concurrently.
Excellent verbal and written communication skills.
Strong interpersonal skills with demonstrated ability to work in a collaborative environment.
Extreme detail-orientation and thoroughness.
Ability to adapt quickly and resourcefully to shifting priorities
Desired qualifications and skills
Experience in Information Technology; SAAS companies will be given preferential consideration.
MBA (Finance)/M Com, CPA/CA is highly preferred.
Integration experience to the new accounting system and / or time and billing software.
Experience of accounting standards Indian GAAP and US GAAP
Experience working at a Big Four firm.
Benefits
Competitive compensation
Community-driven culture with employee events
Generous time off
Best-in-class benefits
Fun, modern workspace
Respectful and nourishing work environment, where every opinion is heard and everyone is encouraged to be an active part of the organizational culture
Interested?
Ready to apply? Visit us at https://www.zerofox.com/careers to find out more and join the best team in the security industry.
Not ready to apply? Email careers_at_zerofox_dot_com to speak with a member of the team!
Other Information
This role is based out of our office in Bengaluru
This role requires occasional work on nights and weekends as needed
ABOUT ZEROFOX
ZeroFox
's mission is clear: we protect customers - their data, their assets and their people - across the internet. Through AI-powered technology, global intelligence collection and services provided by a team of expert analysts and threat hunters, we give customers the protection and intelligence needed to disrupt a new era of attacks on the surface, deep and dark web. Now is a great time to join the Fox Den: we recently announced our intent to become a publicly traded company via a merger with L&F Acquisition Corp. and were named a Top Workplace by the Baltimore Sun. With $150M+ in funding to date, recognition from Forrester as best-in-class in brand intelligence and numerous awards and honors, joining the ZeroFox team means joining a culture that is committed to excellence and growth. That means committing to the success of each of our employees so you can be the best version of yourself on the best team. If you're ready to join a team that is mission-oriented, customer-focused, collaborative and dedicated, you've come to the right place.
Equal Opportunity, Diversity & Inclusion
We aim to build a team that represents a variety of backgrounds, perspectives, and skills. We embrace inclusion and ensure equal employment opportunity without discrimination or harassment based on race, color, religion, sex (including pregnancy, childbirth, or related medical conditions), sexual orientation, gender identity or expression, age, disability, national origin, marital or domestic/civil partnership status, genetic information, citizenship status, military or veteran status, or any other personal characteristic.