Platform Support Specialist Tier II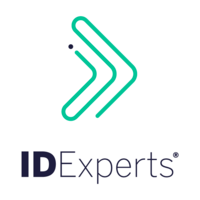 IDExperts
Customer Service
Bengaluru, Karnataka, India
Posted on Thursday, May 4, 2023
BIG NEWS!
OPPORTUNITY OVERVIEW
ZeroFox
seeks a multi-talented, quick-thinking, energetic, and client-focused Platform Support Specialist - Tier 2 to join a rapidly growing team. This role will be dedicated to delivering the best in customer service to all of our platform customers, supporting the day-to-day operations of a global team. The Customer Support Specialist will guide messaging for ZeroFox's inbound and outbound outreach efforts, working in tandem with the Account Management and Technology teams to see issues to resolution. Notable responsibilities will include managing the customer helpdesk, crafting messaging and automating tasks.
This successful candidate will work to build robust and meaningful relationships, both internally and externally, to keep feedback loops active, provide amicable customer solutions, and be technically competent on the ZeroFox Saas platform. This is an exciting opportunity that requires strategic thinking and data-driven decision making. Competitive candidates must feel comfortable working with both highly technical and non-technical disciplines to ensure that data and systems are used to effect appropriate outputs and results. The ability to create repeatable processes and identify, manage, and mitigate risks will be paramount to drive scale and extensive enterprise growth.
This is a high visibility role within the organization and your team's work will directly impact the success of ZeroFox customers and partners.
Role and responsibilities
Successfully review, triage, and respond to customer and internal support tickets as a part of the ZeroFox Tier 2 help desk workflow.
Responsible for solving escalated technical issues from Tier 1.
Manage to resolution high priority tickets with urgency and thoroughness.
Serve as a knowledge resource for Tier 1 support.
Provide dedicated support to strategic customers.
Monitor internal team channels for escalation requests.
Maintain a solid understanding of ZeroFox's products and services to solve complex ticket requests.
Monitor the ticket queue for increased volumes and assist with Tier 1 tickets as needed.
Work closely with cross functional teams to ensure timely resolution of tickets.
Work with Team Leads and Managers to identify workflow and process improvements.
Required qualifications and skills
Customer success / support experience typically obtained in 3-5 years; candidates with experience in enterprise service support and SaaS offerings is a plus.
Solid organizational & prioritization ability; proven ability to work effectively on multiple projects simultaneously
Excellent client-facing communications - both written & verbal.
Ability to work with customers to prioritize and document challenges, articulate creative product solutions that will fit specific requirements, and communicate expectations back to customers.
Ability to ask leading questions to identify the root of a problem.
Skilled in communicating system requests/issues/improvements/enhancements to our cross-functional team(s) and following through to resolution.
Dedication to improving processes and workflows. Participate in improving the services we provide to our platform customers, including but not limited to support procedures and managed services for the ZeroFox platform.
Strong attention to detail, with the ability to contribute concise and informative product documentation for the user knowledge base
Ownership of work; unafraid to take control and see projects to completion.
Should have experience in working on technical aspects for B2B clients in an international organization.
Bachelor's degree, preferably in Business Administration, Project or Product Management, Data or Information Technology / Systems
Experience using systems such as Zendesk and/or Salesforce
Ability to thrive on change! Great is better than good and dissatisfied with the "status quo"
Written and spoken fluency in English
Willingness to work an alternative work schedule, including early morning or overnight shifts
Desired qualifications and skills
Skilled with various workflow tools: JIRA, Django, SQL, Gainsight/SalesForce, Google Apps, Zendesk
Past experience in customer service, support, and/or training
Understanding of modern programming languages, web services, and SQL databases (ability to write and execute queries against databases a plus)
Benefits
Competitive compensation
Community-driven culture with employee events
Generous time off
Best-in-class benefits
Fun, modern workspace
Respectful and nourishing work environment, where every opinion is heard and everyone is encouraged to be an active part of the organizational culture
Interested?
Ready to apply? Visit us at https://www.zerofox.com/careers to find out more and join the best team in the security industry.
Not ready to apply? Email careers_at_zerofox_dot_com to speak with a member of the team!
ABOUT ZEROFOX
ZeroFox
's mission is clear: we protect customers - their data, their assets and their people - across the internet. Through AI-powered technology, global intelligence collection and services provided by a team of expert analysts and threat hunters, we give customers the protection and intelligence needed to disrupt a new era of attacks on the surface, deep and dark web. Now is a great time to join the Fox Den: we recently announced our intent to become a publicly traded company via a merger with L&F Acquisition Corp. and were named a Top Workplace by the Baltimore Sun. With $150M+ in funding to date, recognition from Forrester as best-in-class in brand intelligence and numerous awards and honors, joining the ZeroFox team means joining a culture that is committed to excellence and growth. That means committing to the success of each of our employees so you can be the best version of yourself on the best team. If you're ready to join a team that is mission-oriented, customer-focused, collaborative and dedicated, you've come to the right place.
Equal Opportunity, Diversity & Inclusion
We aim to build a team that represents a variety of backgrounds, perspectives, and skills. We embrace inclusion and ensure equal employment opportunity without discrimination or harassment based on race, color, religion, sex (including pregnancy, childbirth, or related medical conditions), sexual orientation, gender identity or expression, age, disability, national origin, marital or domestic/civil partnership status, genetic information, citizenship status, military or veteran status, or any other personal characteristic.