Salesforce Technical Architect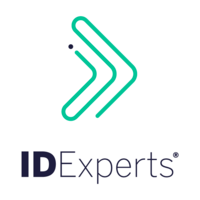 IDExperts
IT
Bengaluru, Karnataka, India
Posted on Tuesday, May 2, 2023
BIG NEWS!
OPPORTUNITY OVERVIEW
ZeroFox
seeks
a Salesforce Architect with a deep understanding of Salesforce, who can continually improve and enhance our Salesforce platform, collecting requirements and feedback and designing scalable best practice solutions. The ideal candidate is an enjoyable business partner to collaborate with, who is effective in finding the right balance between business need and technical complexity, designing scalable, future-proof and lean designs that deliver a high return on investment through high adoption.
Role and responsibilities
Interface with internal team and partners to gather system requirements, and develop architectural recommendations, solution approaches and detailed technical designs.
Develop documentation and communicate effectively to help clients and team members clearly understand the conceptual and technical details of solution architecture.
Support development team in ensuring that high quality solutions are delivered consistently.
Provide coaching and mentoring to development team members as needed.
Support the team in ensuring that quality work is delivered on time and on budget and meets or exceeds customer expectations.
Ensure satisfaction and create reference-able customers, expanding our trust and long term relationship with clients.
Required qualifications and skills
Bachelor's degree and lead / architect experience spanning the full software development life cycle
Experience defining system landscape, gap-fit analysis, and delivering comprehensive recommendations & solutions with successful outcomes
Experience with agile development methodologies and scrum practices
Experience and certifications with multiple Salesforce clouds
Understanding of managing Source Control, Build Management & Continuous Integration & Deployment (CI/CD)
Strong knowledge of OOAD, design patterns, database design and systems architecture
Defines and resolves a situation or problem by analyzing issues involved, weighing options, and evaluating alternatives; maintains objective attitude; approaches situations and problems systematically; uses observation, experience, reflection, and/or reasoning to drive business forward.
Strong writing and language skills. Ability to gather information from a wide variety of sources and formulate effective and engaging content.
Benefits
Competitive compensation
Community-driven culture with employee events
Generous time off
Best-in-class benefits
Fun, modern workspace
Respectful and nourishing work environment, where every opinion is heard and everyone is encouraged to be an active part of the organizational culture
Interested?
Ready to apply? Visit us at https://www.zerofox.com/careers to find out more and join the best team in the security industry.
Not ready to apply? Email careers_at_zerofox_dot_com to speak with a member of the team!
Other Information
This position will report to the VP, Sales Operations
This role is based out of our office in Bengaluru
This role requires occasional work on nights and weekends as needed
ABOUT ZEROFOX
ZeroFox
's mission is clear: we protect customers - their data, their assets and their people - across the internet. Through AI-powered technology, global intelligence collection and services provided by a team of expert analysts and threat hunters, we give customers the protection and intelligence needed to disrupt a new era of attacks on the surface, deep and dark web. Now is a great time to join the Fox Den: we recently announced our intent to become a publicly traded company via a merger with L&F Acquisition Corp. and were named a Top Workplace by the Baltimore Sun. With $150M+ in funding to date, recognition from Forrester as best-in-class in brand intelligence and numerous awards and honors, joining the ZeroFox team means joining a culture that is committed to excellence and growth. That means committing to the success of each of our employees so you can be the best version of yourself on the best team. If you're ready to join a team that is mission-oriented, customer-focused, collaborative and dedicated, you've come to the right place.
Equal Opportunity, Diversity & Inclusion
We aim to build a team that represents a variety of backgrounds, perspectives, and skills. We embrace inclusion and ensure equal employment opportunity without discrimination or harassment based on race, color, religion, sex (including pregnancy, childbirth, or related medical conditions), sexual orientation, gender identity or expression, age, disability, national origin, marital or domestic/civil partnership status, genetic information, citizenship status, military or veteran status, or any other personal characteristic.