Technical Account Manager - UK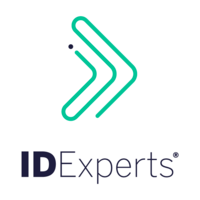 IDExperts
IT, Sales & Business Development
London, UK
Posted on Tuesday, April 18, 2023
BIG NEWS!
OPPORTUNITY OVERVIEW
ZeroFox
seeks a Technical Account Manager (TAM) who will be responsible for building and maintaining post-sales relationships with our largest and most complex customers. You will serve as a trusted technical advisor, primary support contact, and aligned resource to your dedicated customer(s). The goal of each ZeroFox TAM is to exceed client expectations and drive value. You will do this by proactively updating the customer's platform, creating reporting that clearly shows the effectiveness of their solution, providing ongoing education, and being the internal ZeroFox advocate for your customer(s) needs. This high-profile role reports within ZeroFox's Global Operations organization.
The TAM will be responsible for working with customers to define business and technical requirements while supporting the product and services team in defining the scope of work and budget by negotiating trade-offs or new requirements/change orders. The successful applicant will need to nurture relationships, both internally and externally, provide amicable customer solutions, and be technically competent on the ZeroFox SaaS platform. Technically- and business-minded Project Managers, Business Analysts, Systems /or Software Developers, or candidates with experience with setup and delivery of similar SaaS products will be given priority consideration.
Role and responsibilities
Provide advice and guidance as the subject matter expert to ensure successful ongoing usage and value from the ZeroFox platform configuration.
Act as the primary technical support lead for all requests for new platform configuration and changes to use cases within the customer environment. Work with the customer on an ongoing basis, attending all recommended calls and meetings.
Design and develop innovative solutions to customer requirements using ZeroFox's platform and/or integrations to customer technologies, including API-based integrations.
Deliver web-based training to user groups to support organizational adoption
Undertake discovery and education activities to identify opportunities for ZeroFox usage across organizational functions and processes
Function as a frontline technical resource for "best practice" and informal customer questions
Initiate engagement with other ZeroFox resources when needed as a customer advocate to ensure speedy resolution of customer issues
Engaging with ZeroFox internal organizations including Product, Customer Operations, Services, etc. as the customer advocates on product roadmap discussions and ongoing service needs.
Maintain current functional and technical knowledge of ZeroFox service options
Help to document best practices in developing and using ZeroFox solutions
Required qualifications and skills
Experience in a related function, typically obtained in 3+ years
Experience with SaaS-based platform configuration and maintenance for enterprise organizations
Direct customer advocacy and engagement experience in post-sales or professional services functions in Fortune 1000, mid-tier, and/or start-up companies
Successful management of customer support engagements to completion with high levels of customer delight
Excellent analytical skills & problem-solving skills, combined with the ability to provide a quick resolution to problems
Exceptional verbal and written organizational, presentation, and communication skills.
Customer service orientation and belief in teamwork, collaboration, adaptability, and initiative
Demonstrable success in thinking strategically, and executing tactically while providing consistent and high levels of customer satisfaction and retention in a fast-paced environment
Competitiveness & competitive awareness. Proficiency in explaining strengths & vulnerabilities
Willingness to travel as required based on customer and business needs
Bachelor's degree in a relevant field or equivalent experience
Written and spoken fluency in the English and German languages
Desired qualifications and skills
Knowledge of data analytics, dashboards, and reporting
Skill with various workflow tools: JIRA, SQL, SalesForce, Google Apps, and Zendesk.
Bachelor's or Graduate degree, preferably in Computer Science, Information Systems, Cyber, or other similar backgrounds
Propensity to thrive on change and general dissatisfaction with the "status quo" founded on the belief that great is better than good
Past experience working in customer success, technical support, configuration and/or training capacity
Benefits
Competitive compensation
Community-driven culture with employee events
Generous time off
Comprehensive private insurance and EAP
Fun, modern workspace
Respectful and nourishing work environment, where every opinion is heard and everyone is encouraged to be an active part of the organizational culture
Interested?
Ready to apply? Visit us at https://www.zerofox.com/careers to find out more and join the best team in the security industry.
Not ready to apply? Email careers_at_zerofox_dot_com to speak with a member of the team!
Other Information
This position will report to the Manager, Technical Account Management
This position may entail up to 20 % travel
This role is based out of our office in London (hybrid)
This role requires occasional work on nights and weekends as needed
ABOUT ZEROFOX
ZeroFox
's mission is clear: we protect customers - their data, their assets and their people - across the internet. Through AI-powered technology, global intelligence collection and services provided by a team of expert analysts and threat hunters, we give customers the protection and intelligence needed to disrupt a new era of attacks on the surface, deep and dark web. Now is a great time to join the Fox Den: we recently announced our intent to become a publicly traded company via a merger with L&F Acquisition Corp. and were named a Top Workplace by the Baltimore Sun. With $150M+ in funding to date, recognition from Forrester as best-in-class in brand intelligence and numerous awards and honors, joining the ZeroFox team means joining a culture that is committed to excellence and growth. That means committing to the success of each of our employees so you can be the best version of yourself on the best team. If you're ready to join a team that is mission-oriented, customer-focused, collaborative and dedicated, you've come to the right place.
Equal Opportunity, Diversity & Inclusion
We aim to build a team that represents a variety of backgrounds, perspectives, and skills. We embrace inclusion and ensure equal employment opportunity without discrimination or harassment based on race, color, religion, sex (including pregnancy, childbirth, or related medical conditions), sexual orientation, gender identity or expression, age, disability, national origin, marital or domestic/civil partnership status, genetic information, citizenship status, military or veteran status, or any other personal characteristic.