Senior Manager, Customer Marketing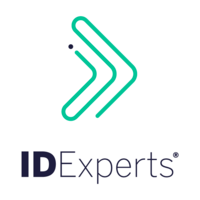 IDExperts
Marketing & Communications, Customer Service, Sales & Business Development
Baltimore, MD, USA
Posted on Tuesday, April 18, 2023
BIG NEWS!
OPPORTUNITY OVERVIEW
ZeroFox
seeks
an experienced and dynamic leader for our global B2B customer marketing team. The past year, we've experienced tremendous growth and are looking to bring on a strong customer focused marketer that can design and deliver on strategy and take our organization to the next level of scale and performance.
This individual will have mastered translating customer insights and feedback into action. They will drive our customer segmentation strategy and partner with our customer success & account management team to drive retention and upsell revenue at scale.
This role will report directly to the Senior Director of Growth Marketing and work closely with executive leadership to ideate, socialize, plan, communicate and execute internal globally supported programs to drive exceptional experiences and demand for ZeroFox products across the customer base.
Role and responsibilities
Lead, coach, and mentor a growing customer marketing team leveraging both B2C and B2B marketing techniques
Take a data-driven approach to grow our business through continued evolution and improvement of our customer messaging across multiple channels, account-based marketing (ABM) campaigns, recurring customer-focused events, continuous customer education, and in product promotions.
Establish a strong understanding of our current customer lifecycle and design a customer journey for optimal segmentation. Develop a flexible global execution framework and playbook for different customer segments.
Account Based Marketing: Work collaboratively and cross-functionally to understand the needs of customers and create targeted programs that build customer loyalty and adoption of solutions.
Lead the strategy, development, and execution of marketing initiatives to optimize conversion and retention with personalized segments and promotional tools.
Build GTM Motions for product offerings, including offer management and communication, member segmentation, and behavior-based and transaction-triggered messaging
Perform end-to-end monitoring of campaign execution and performance.
Develop, present, and advocate for marketing strategies and budgets.
Continually research retention marketing trends and technologies while leveraging best practices.
Work both independently and collaboratively with internal and external cross-functional teams while managing and building a team of Customer Marketers
Required qualifications and skills
Solid understanding of retention strategies and previous experience acting as the key subject matter expert harnessing and leveraging the voice of the customer across all company-wide initiatives.
Professional experience typically obtained in 8-10+ years, with experience working in and managing a team in digital marketing, marketing strategy, marketing communications or customer marketing in a B2B environment, typically obtained in 7+ years.
A proven track record of success in senior marketing roles in B2B organizations.
Demonstrated a high bar for performance for yourself and others on your team.
Excellent communication skills, outstanding attention to detail, and the ability to execute on strategic programs that meet customer needs and company goals
Can balance the analytical and creative worlds to bring world-class marketing to life.
Biased toward action, a great collaborator and a master at making the complex simple.
Experience in understanding how to prioritize and drive projects to completion and success, working with tight deadlines in a fast paced environment.
Track record of partnership with cross-functional teams, including work with account/customer management teams.
Experience working with global teams and stakeholders.
Desired qualifications and skills
Experience managing or overseeing B2B customer marketing in a SaaS environment, typically obtained in 4+ years.
Benefits
Competitive compensation
Community-driven culture with employee events
Regular catered lunches for in-office work; snacks, drinks available daily
Generous time off
Comprehensive health benefits & 401(k) plan
Fun, modern workspace
Respectful and nourishing work environment, where every opinion is heard and everyone is encouraged to be an active part of the organizational culture
Interested?
Ready to apply? Visit us at https://www.zerofox.com/careers to find out more and join the best team in the security industry.
Not ready to apply? Email careers_at_zerofox_dot_com to speak with a member of the team!
Other Information
This role is based out of our office in Baltimore, MD (hybrid)
This role requires occasional work on nights and weekends as needed.
ABOUT ZEROFOX
ZeroFox
's mission is clear: we protect customers - their data, their assets and their people - across the internet. Through AI-powered technology, global intelligence collection and services provided by a team of expert analysts and threat hunters, we give customers the protection and intelligence needed to disrupt a new era of attacks on the surface, deep and dark web. Now is a great time to join the Fox Den: we recently announced our intent to become a publicly traded company via a merger with L&F Acquisition Corp. and were named a Top Workplace by the Baltimore Sun. With $150M+ in funding to date, recognition from Forrester as best-in-class in brand intelligence and numerous awards and honors, joining the ZeroFox team means joining a culture that is committed to excellence and growth. That means committing to the success of each of our employees so you can be the best version of yourself on the best team. If you're ready to join a team that is mission-oriented, customer-focused, collaborative and dedicated, you've come to the right place.
Equal Opportunity, Diversity & Inclusion
We aim to build a team that represents a variety of backgrounds, perspectives, and skills. We embrace inclusion and ensure equal employment opportunity without discrimination or harassment based on race, color, religion, sex (including pregnancy, childbirth, or related medical conditions), sexual orientation, gender identity or expression, age, disability, national origin, marital or domestic/civil partnership status, genetic information, citizenship status, military or veteran status, or any other personal characteristic.