Security Operations Engineer - Chile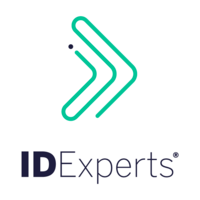 IDExperts
Operations
Santiago, Santiago Metropolitan Region, Chile
Posted on Tuesday, April 18, 2023
BIG NEWS!
OPPORTUNITY OVERVIEW
ZeroFox
seeks a passionate and highly skilled Security Operations Engineer who is eager to help ensure the security of a rapidly growing SaaS-based security company! This role is a part of our internal Security team and will focus on the security of our endpoints, while also supporting daily operations and cross-functional strategic efforts.
Role and responsibilities
Act as a key contributor to ZeroFox's security posture across the enterprise by serving as primary engineer for endpoint security, including endpoint security (EDR/AV) tool administration, policy configuration, and alert response.
Lead our endpoint secure baseline configuration and forensics capabilities, with a focus on automation, scalability, and cloud-first.
Understand and independently implement relevant IOCs, findings, and recommendations regularly provided by Threat Intel.
Conduct and support security reviews of tooling, including providing recommendations for internal systems and applications requests.
Triage and resolve security alerts from internal systems, supporting monitoring of our enterprise security posture and providing daily operational support for the team in real time.
Assist with conducting internal security assessments, prioritizing any gaps, developing and implementing a prioritized remediation plan, and providing related executive reporting.
Assist with monitoring and reporting of enterprise security posture.
Assist with ensuring continuous compliance with standards such as NIST, HIPAA, SOC2, etc.
Required qualifications and skills
Experience performing above responsibilities and developing qualifications typically obtained in 2+ years.
Strong understanding of technical and functional information security terms and concepts, specifically in regards to endpoint security and best practices; incident response, cloud infrastructure, logging/monitoring/alerting, and SIEM a plus.
Prior experience triaging, managing, and responding to information security events, including, when applicable, providing ownership for meaningful action to resolution.
Prior experience conducting systems and applications security reviews.
Prior experience successfully interacting with internal and external stakeholders, including non-technical business stakeholders, on matters related to information security.
Prior experience in architecture and/or coding ability a plus.
Written and spoken fluency in the English language.
Bachelor's degree in Computer Science, Information Security, or related discipline, or equivalent experience.
Ability to travel internationally occasionally (>10%).
Ability and willingness to work rotated on call scheduling during off hours/weekends.
Benefits
Full flexibility to work from home or office
Opportunities to learn and contribute your knowledge to our Digital Risk Protection platform
Competitive compensation
Flexible work hours and competitive PTO
Complementary health insurance
Daily catered lunches for in-office work
Respectful and nourishing work environment, where every opinion is heard and everyone is encouraged to be an active part of the organizational culture.
Regular team bonding activities like cooking and cocktails classes, bingos, stand up comedy, magic shows, virtual happy hour, lunch and learns, etc.
Additional Parental Leave
Training and growth monthly stipend
Excellent communication: between teams, people, organizations and leaders
Interested?
Ready to apply? Visit us at https://www.zerofox.com/careers to find out more and join the best team in the security industry.
Not ready to apply? Email careers_at_zerofox_dot_com to speak with a member of the team!
ABOUT ZEROFOX
ZeroFox
's mission is clear: we protect customers - their data, their assets and their people - across the internet. Through AI-powered technology, global intelligence collection and services provided by a team of expert analysts and threat hunters, we give customers the protection and intelligence needed to disrupt a new era of attacks on the surface, deep and dark web. Now is a great time to join the Fox Den: we recently announced our intent to become a publicly traded company via a merger with L&F Acquisition Corp. and were named a Top Workplace by the Baltimore Sun. With $150M+ in funding to date, recognition from Forrester as best-in-class in brand intelligence and numerous awards and honors, joining the ZeroFox team means joining a culture that is committed to excellence and growth. That means committing to the success of each of our employees so you can be the best version of yourself on the best team. If you're ready to join a team that is mission-oriented, customer-focused, collaborative and dedicated, you've come to the right place.
Equal Opportunity, Diversity & Inclusion
We aim to build a team that represents a variety of backgrounds, perspectives, and skills. We embrace inclusion and ensure equal employment opportunity without discrimination or harassment based on race, color, religion, sex (including pregnancy, childbirth, or related medical conditions), sexual orientation, gender identity or expression, age, disability, national origin, marital or domestic/civil partnership status, genetic information, citizenship status, military or veteran status, or any other personal characteristic.