Director, Account Management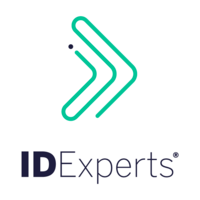 IDExperts
Sales & Business Development
United States
Posted on Thursday, March 30, 2023
BIG NEWS!
OPPORTUNITY OVERVIEW
ZeroFox
seeks a proven, customer-focused, and results-driven Director of Account Management to help the team reach targeted revenue goals. Reporting directly to the VP of Global Sales, the role will direct all strategic and tactical aspects of the Account Management function. The selected candidate will be a leader and closer who is passionate about growing our business and fanatical about creating memorable customer experiences. Successful applicants will work closely with the Sales, Marketing, Product Management and Customer Success teams to ensure we are providing value-added, long-term solutions for our customers. The ability to both roll one's sleeves up as a Player/Coach while leading a team through the evolving needs of our market and growing customer list is critical.
Role and responsibilities
Oversee, recruit, develop, manage, and motivate a team of Account Managers.
Direct the team to build and expand relationships with existing customers.
Develop a strategy for the retention and growth of the existing customer base
Lead and facilitate sales initiatives.
Provide coaching around sales process and pipeline development.
Help the team manage and grow relationships to drive expansion and renewals across all solutions within assigned accounts
Provide feedback to stakeholders regarding service failures or customer concerns.
Help the team identify roadblocks and obstacles to increasing business
Maintain expert knowledge of ZeroFOX's systems and processes.
Minimize churn and maximize renewed accounts
Ensure the team takes ownership and drives customer satisfaction throughout the entire lifecycle of the customers' renewal process
Monitor activities, identify risks, and implement initiatives to ensure the attainment of revenue targets.
Conduct weekly pipeline and quarterly business reviews to ensure correct coverage that will exceed target attainment.
Develop appropriate training programs and implement best practices.
Enforce the team's use of SFDC to effectively manage account information, contacts, opportunities, pipelines, and forecasts
Ensure the team presents tailored solutions to address account issues and challenges
Report on sales strategies and pipeline regularly to the Executive Team.
Provide input for sales and marketing materials when needed.
Inform the ongoing SDLC to ensure customer requests are represented on the roadmap.
Serve as a point of escalation for customer issues and contract negotiation
Individually manage key accounts on a consistent basis and provide overflow support as necessary.
Required qualifications and skills
Demonstrated experience leading and expanding a sales function, preferably in Account Management, typically obtained in 5+ years.
Proven track record of building, strengthening, and expanding customer relationships, typically obtained in 7+ years
Ability to drive team execution while influencing internal SMEs toward positive outcomes without direct authority
Ability to identify and sell new revenue streams within customer accounts
Ability to gain a deep understanding of our competitive landscape and differentiators, particularly as they relate to customer accounts.
Strong customer orientation.
Superior problem-solving skills and ability to thrive when given opportunities to solve complex challenges.
Excellent negotiation skills.
Ability to juggle multiple initiatives in a rapidly changing environment.
Fundamental understanding of security threats, solutions, security tools, or network technologies.
Familiarity with a variety of security concepts, compliance regulations, practices, and procedures.
Outstanding verbal and written communication skills.
Desired qualifications and skills
Fluency in another language
Professional sales training is preferred.
You don't watch the clock and would rather work until you're satisfied with your team's results.
You're used to producing superior work while meeting aggressive deadlines.
You're highly competitive, ramp quickly, are extremely adaptive, and pride yourself on exceeding production goals.
You learn best through practical application and exercising good judgment.
You're comfortable with a quickly growing team and company.
As a self-starter, when you find a problem, you alert the team, and fix it…you don't wait for the next task.
Benefits
Competitive compensation
Community-driven culture with employee events
Generous time off
Comprehensive health benefits & 401(k) plan
Respectful and nourishing work environment, where every opinion is heard and everyone is encouraged to be an active part of the organizational culture
Interested?
Ready to apply? Visit us at https://www.zerofox.com/careers to find out more and join the best team in the security industry.
Not ready to apply? Email careers_at_zerofox_dot_com to speak with a member of the team!
Other Information
This position will report to the Vice President, Global Account Management
This position may entail up to 20 - 40 % travel
This role requires occasional work on nights and weekends as needed.
Work to be performed entirely outside of the state of Colorado
ABOUT ZEROFOX
ZeroFox
's mission is clear: we protect customers - their data, their assets and their people - across the internet. Through AI-powered technology, global intelligence collection and services provided by a team of expert analysts and threat hunters, we give customers the protection and intelligence needed to disrupt a new era of attacks on the surface, deep and dark web. Now is a great time to join the Fox Den: we recently announced our intent to become a publicly traded company via a merger with L&F Acquisition Corp. and were named a Top Workplace by the Baltimore Sun. With $150M+ in funding to date, recognition from Forrester as best-in-class in brand intelligence and numerous awards and honors, joining the ZeroFox team means joining a culture that is committed to excellence and growth. That means committing to the success of each of our employees so you can be the best version of yourself on the best team. If you're ready to join a team that is mission-oriented, customer-focused, collaborative and dedicated, you've come to the right place.
Equal Opportunity, Diversity & Inclusion
We aim to build a team that represents a variety of backgrounds, perspectives, and skills. We embrace inclusion and ensure equal employment opportunity without discrimination or harassment based on race, color, religion, sex (including pregnancy, childbirth, or related medical conditions), sexual orientation, gender identity or expression, age, disability, national origin, marital or domestic/civil partnership status, genetic information, citizenship status, military or veteran status, or any other personal characteristic.