Attack Surface Security Researcher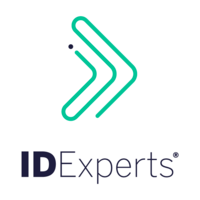 IDExperts
United States
Posted on Tuesday, March 14, 2023
BIG NEWS!
OPPORTUNITY OVERVIEW
ZeroFox
seeks an Attack Surface Security Researcher to join the Attack Surface team. At ZeroFox, we are passionate about bringing world-class protection to the digital-first world. Together, we have built a system capable of collecting and analyzing data from all over the internet, creating a paradigm-shifting cybersecurity product that helps secure and protect our customers and improves the global threat landscape.
We are a team of software engineers, cybersecurity experts, and data scientists who continue to develop unparalleled solutions for the cyber security industry by providing the best Digital Risk Protection SaaS in the global market. Our company, services, and user base are growing faster than ever and we'd like you to help us innovate. We believe the greatest solutions in the Digital Risk Protection space come from composing teams with varied backgrounds and experiences that can use their complementary skill sets to come up with the best market-defining solutions.
Along the way, you'll expand your potential with constant opportunities to learn and grow alongside exceptionally knowledgeable, competent, and collaborative people.
If you want to be part of a group of talented, empathic individuals with a multitude of different backgrounds, who are committed to each other and to the overall success of the team and our customers, we want to hear from you! At ZeroFox, soft skills are just as important as technical ability!