Telemedicine Physician - Provider Network Application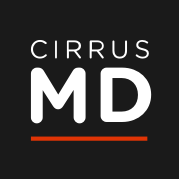 CirrusMD
United States
Posted on Wednesday, May 17, 2023
Description
CirrusMD is the nation's leading virtual care platform that delivers a chat first experience to enable providers, payers and employers the ability to offer high touch, personalized healthcare to their members or employees. The CirrusMD Provider Network is composed of board certified physicians from a variety of specialties, general practitioners, and clinical specialists, who all work together to solve a broad range of acute and chronic needs within one simple encounter.
Interested in joining our provider network of physicians who are changing what it means to deliver high-quality, human care — anytime, anywhere? We are hiring remote board certified FM and ER physicians who are passionate about delivering evidence based, whole person primary care to patients of all ages. In less than a minute, patients reach a live physician via our text-based app and our physicians spend the necessary time caring for patients by being paid hourly and not based on the number of patients seen.
In order to maintain exceptional quality and member experience on our platform, the opportunity to work on the CirrusMD Provider Network team is limited to high performing providers who have proven the ability to manage patients effectively and efficiently, while earning high patient satisfaction scores. We are looking for providers who can commit at least 60 hours per month for 27-months. We will help you to get licensed in multiple states!
Requirements
Board-certified physician with M.D. or D.O. degree
Active Medical License (No open licensing board complaints and no probated or restricted licensure)
Eligible to obtain multiple state licenses
Emergency & or Family Medicine experience
60 hours per month minimum for a 27-month commitment
Passion around innovating healthcare delivery in an evidenced-based, empathetic, efficient environment.
Excellent communication skills, specifically written skills.
Experience and interest in providing primary care services to patients over a text/chat platform utilizing evidence-based, established best practices (acute and urgent concerns, prevention and disease counseling, behavioral health evaluation and treatment, chronic disease management)
Strong references from department chairman and/or peers, with specific emphasis on clinical quality, efficiency, attitude, teamwork, patient satisfaction, and helpfulness.
Reliable broadband access
Benefits
This is a 1099 contract position. We are looking for providers who can commit at least 60 hours per month for 27-months.
Who We Are
CirrusMD is a different kind of telemedicine company. In less than a minute, patients reach a live, licensed physician via our text-based (or web) app, then conduct a care encounter at their pace and convenience. Available 24/7/365, CirrusMD's integrated care is delivered via multispeciality, board-certified doctors who can treat a broad range of conditions, from acute to chronic, and from primary care to specialty areas, including behavioral health. CirrusMD is available to 10 million users across all 50 states, and exclusively offered through employers and health plans. Learn how CirrusMD is transforming virtual care: cirrusmd.com.